During the day I work in technology (Systems Analysis, Software Engineering) and follow most things that have to do with science and computers.  When not at work I am often involved in running related activities as well working on my computer and playing with my electronic toys.
As I travel the Internet, whether for work or at home, I stumble upon tidbit of information that involve both technology and running.  These may be product announcements, advances in sports, improvements in technology, bloggers opinions, etc.
Below are some of this week's interesting tidbits I have collected that I think might interest others:
Technology – Two Articles About Helping Blind Athletes: One a Swimmer , the Other a Runner
This is pretty cool … A blind runner is working with IBM to develop an application to assist blind runners. Simon Wheatcroft, a runner who is blind, recently ran the Boston Marathon with only an iPhone app and no guide.
I like this idea. Samsung has developed a swim cap that vibrates when the swimmer needs to make a turn using bluetooth and a mobile app. The cap along with an app, also collects data about the swimmer's performance.
Technology – Using Tech to Help You Run Faster, Jump Higher, and Push Harder
An interesting article about using technology to monitor your "effort level" to make sure you truely are getting the most out of your workouts. I believe this works but my problem is wanting to push myself that hard; most times I just want to go out for an easy run.
Runnng History – Running Was Once For Weirdos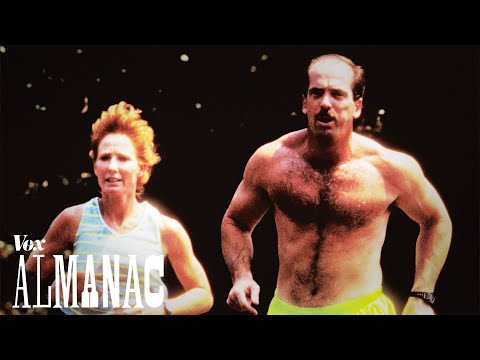 A little video about how running was not always thought of as a normal fun activity. At first it was a form of punishment, then became a fad, and now when we see someone out running it looks perfectly normal.
Runnng – Half Marathons Are Hot!
Half marathons are my distance. It is my opinion that marathons are "work", but the half is manageable. The half is still a challenge but you can still have a life while you're training. This article talks about why so many are doing this distance.
Beer Mile – Beer Miler Has Gotten Sponsored
This is just not fair (I am jealous obviously). A champion beer miler has secured his second sponsor (the first was Brooks) worth more than $100k. I prefer half marathons so the 1 mile is too much of a sprint for my liking, but for that type of money I would learn to like it.
Strange App – An App as an Appetite Suppressant
There is no way this works! I have now seen it all. As the saying foes, "there's an app for that", and this app prove it. I can't see this ever working for anyone, but it is so crazy I figured I'd pass it along so you too can shake your head in disbelief. This is an Android app and I don't think this application is even in Google Play it is so odd.
That's it for this weeks miscellaneous inbox. Come back next week at this time for the weekly installment, or better yet, continue to visit throughout the week as I add new blog posts.